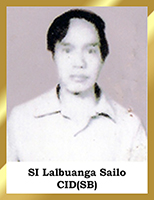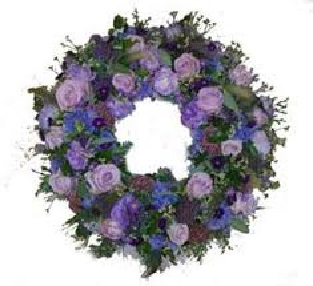 Name :  SI Lalbuanga Sailo, CID (SB)
Date & Place of Occurence : 11.12.1981 at Mission Veng, Aizawl
Brief of Action causing such death : On 10.12.1981 @ 8:00 PM armed insurgent group came to the residence of SI Lalbuanga Sailo at Police Quarters, Mission Veng, Aizawl and directed him to give them his service pistol. But he told them that he kept the pistol with him only while performing duty and deposited back at the end of duty period. They searched his house but didn't find anything.
When SI Lalbuanga Sailo returned from duty, their door was violently knocked by armed insurgent group who suddenly opened fire on them and in the ensuing  exchange of fire, two bullets hit on the chest of SI Lalbuanga Sailo and on 12.12.1981@ 5:00 AM he succumbed to his injury.
He was awarded President's Police Medal for Gallantry posthumously in the year 1983.