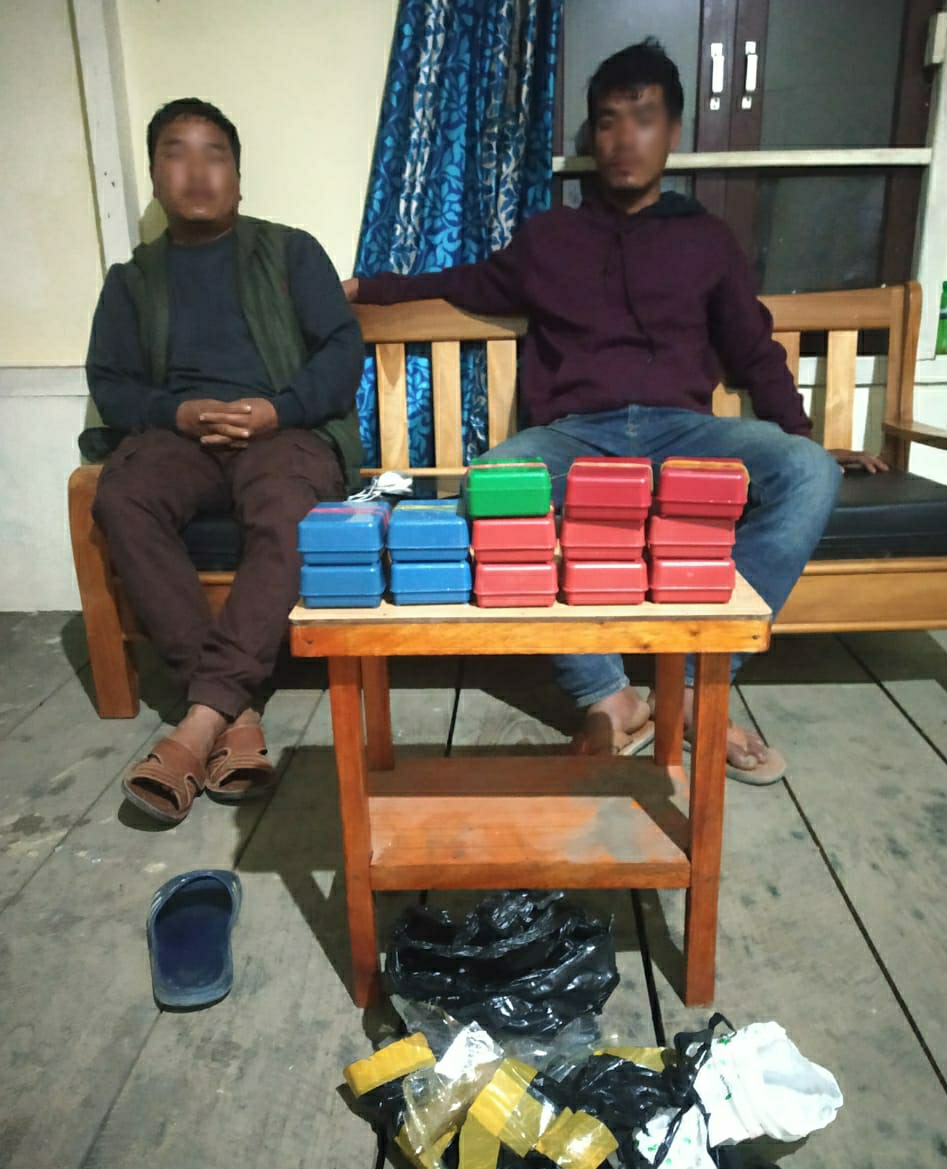 Successful drive against drugs: In third haul within last 24 hours, Dungtlang PS, Champhai district, late night on 16.03.2022 seized suspected heroin weighing 156 grams, contained in 13(thirteen) soap cases and valued at ₹ 6.5 lakhs at local market and ₹ 78 lakhs in international market, from the vehicle and possession of VL Ruatkima(39) s/o F.Lalsangliana of Tlangsam, Champhai and Lallianmama (28) s/o Dothanga of Tlangsam, Champhai, present address – Haimual, Myanmar. Further investigation is in progress.
Once again, we dedicate ourselves to eradicate menace of drugs peddling in our beautiful State.
Darkar 24 chhunga Mizoram Police-in vawi thum drugs a manna ni turin, Dungtlang PS, Champhai District chuan ni 16.03.2022 zan reiah khan Heroin gram 156, cheng nuai ruk leh sing nga (international market ah nuai 78) man hu chu VL Ruatkima(39) s/o F. Lalsangliana, leh Lallianmama(28) s/o Dothanga, Tlangsam, Champhai mi ve ve hnen aṭangin an man.
Kan ṭhalaite nun tibuaitu ruihhlo dona kawnga ṭanrualpui turin Mizoram Police chuan mitin a sawm tak meuh a ni.