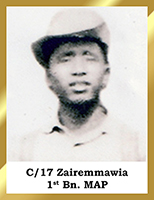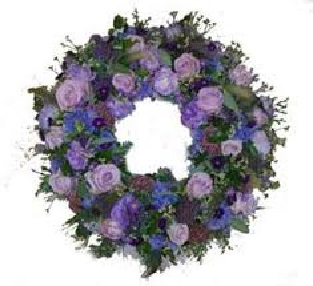 Name :  C/17 Zairemmawia, 1-MAP
Date & Place of Occurence : 22.11.1979 at Near Chhingchhip Village
Brief of Action causing such death : On receiving activities and movements of MNF volunteers, Police party was sent to perform operation duty towards Chhingchhip village on 22.11.1979. The Police operation party was ambushed by armed insurgents group near Chhingchhip village. In the encounter that ensued, C/17 Zairemmawia was shot dead at the spot.
He was awarded Police Medal for Gallantry posthumously in the year 1982.
He was awarded President's Police Medal for Gallantry Posthumously in the year 1983.